Efficient Pompano Beach Irrigation Repair Services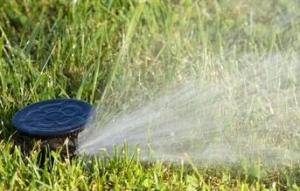 We are trained and certified in water smart sustainability parts and service. With every retrofit and installation, our team strives to create water savings, and efficiency. This is our unique approach to delivering precision residential irrigation and sprinkler systems.
We're well versed in many ways to save water, and have helped many happy customers save year after year on their water costs. If all of our customers reached a better level of sustainability, Pompano Beach could make a great contribution to water conservation in the state.
Check Out The Benefits Of Our Water Smart Sprinkler Solutions!
We have techniques, training, and equipment that will help us address three main factors that go into a good water smart sprinkler system. We try to accomplish these three things with every new job.
Reduce usage
Increase efficiency
Eliminate waste
Equipment
The driving force that has really allowed our Pompano Beach team to provide the best and most affordable water saving solutions is the advancement in home sprinkler technology in the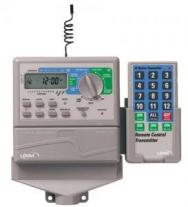 last few years. If you are looking for the best equipment to lower your water usage by up to 40%, look no further than your Pompano Beach Team.
Smart Irrigation Controllers
We carry all the major brands of the top of the line irrigation controllers. These new and sophisticated devices allow a more advanced degree of irrigation control. Besides using a conventional timer, these boxes can alter irrigation amounts based on soil moisture, weather, rainfall, and temperature, among a host of other factors. These controllers are even eligible for tax break savings!
Micro Irrigation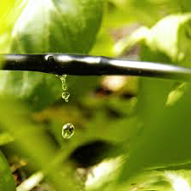 Whether you are looking for drip lines, misters, or bubblers we have the micro irrigation solution that is perfect for you. With micro irrigation, it is now possible to use a precise amount of water to feed plants directly to the root system, saving water and allowing for customization of irrigation zones within your yard.
Soil Moisture Sensors
When it rains, your lawn may be getting all the water it needs without even turning on the sprinklers. Soil moisture sensors can help automate this process, by cutting off irrigation when your soil is being adequately saturated during the rainy season.
Sprinkler Heads
Sprinkler heads are the easiest and most affordable way to get started with water conservation. State of the art sprinkler heads save water and will automatically shut off if broken, so you don't end up with gushing heads and puddles in your lawn. Retrofitting your existing sprinkler heads to accommodate misting heads and drip lines is a great way to start micro irrigation in your garden as well.
It's all about the small changes that will each contribute to water savings. When you and your family are ready to get serious about saving water, our Pompano Beach professionals will be standing by to help.